With the joys of having webspace come the joys of being able to share things that are difficult to gain access to. Therefore, I'm giving away some albums I have kicking around that I find quite enjoyable for one reason or another. These albums are not available on CD, and I believe two of them aren't even available on cassette (although I could be wrong).
These are quite stellar copies of these albums. I generally won't buy an album if it's got the shit beaten out of it. Also, there's the unfortunate possibility that if the owner of these recordings requests that I remove them, I will have no choice but to do so. But, we'll see how things go! Click on the image to get the album.
Roy Mykytyshyn - Divorce Ukrainian Style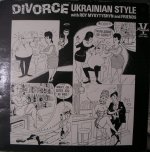 Ah, yes, the favorite from Roy. Many people own this album, and it seems to be a Winnipeg classic. If you by any chance speak the language, you will enjoy this album even more than I do!
Mini Pops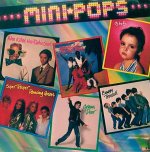 The 1982 debut from the Mini Pops should be considered a classic for so many reasons. It sold well, and they often mistakenly get credited for creating the song "Video Killed The Radio Star" (it was actually Bruce Woolley & The Camera Club).
24 Dumb Ditties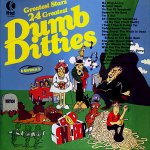 Many people my age grew up with this album. I personally went through about five copies of it throughout my lifetime. The copy I currently have is the best sounding, and it's also the longest I've ever had it (I bought it ten years ago). This is the 8-track song order because I can't remember the order on the LP. There are a few copies of this floating around on the net, but this is likely going to be one of the more stellar-sounding ones out there... It's crystal clear!
Just as a side note, if you decide to burn these to an audio CD, you'll get best results if you burn them with no silence between the tracks. Also, if there's any albums you've seen me write about on this blog that are out of print, I do take requests! Feel free to send me an email.
Anyway, I hope you enjoy these now-rare classics as much as I do.