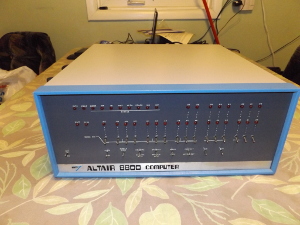 I've known about the existence of the Altair for decades. I learned about it back in the early 1990s when I had initially become interested in anything with a monitor and a keyboard. That being said, the Altair didn't have much appeal to me. Switches and LEDs? I'll pass. Gimme a keyboard, some games, and the BASIC programming language! A floppy disk drive was always nice too.
So now here I am as an adult. I'd never owned, let alone seen an Altair (or even it's cousin the IMSAI 8080). The most logical reason for this is most of these computers were sold as kits in the United States in small hobbyist stores or out of the back of magazines. I live in Canada. If anyone in Canada wanted a computer back in the mid-70s, they would either have to make a trip to the United States to buy one or order one through a magazine (and it was the IMSAI 8080 that was able to reliably deliver product).
Only about 10,000 Altair computers (the majority being the 8800 model) were sold. The IMSAI sold twice as many, which still isn't a lot. Nobody knows how many Altairs ended up in the garbage or the scrap heap. Because of it's rarity and it's historical significance, these computers fetch a nice tidy amount on Ebay.
That being said, I shit the fuck out of my pants when an Altair 8800 showed up for sale locally for a good price. I phoned the guy who was selling it, and he told me he had a lot of interest in the computer. I asked if I could come down in an hour to see it, and he agreed. I excitingly and erratically drove over to the bank machine to get the money to buy this rare and beautiful oddity. What the hell was I doing? I NEVER wanted a computer with lights and switches!
When I got to the guy's house and feasted my eyes on this beauty, I trembled and dropped another load of shit in my pants. The guy let me pop open the cover so I could look inside. He told me it wasn't working and I could see why.... There was a broken wire inside, and the capacitors looked like the jizzfest on the opposing side of the enormous shit stain in the back of my pants. My girlfriend looked and exclaimed, "THERE'S NOTHING INSIDE OF IT!" Of course there isn't! There's only a CPU board and a RAM expansion. Nevertheless, it's probably the most valuable empty air I had ever breathed into my lungs.
I happily handed him the money, and loaded it into the back of my Jeep.
The basic story behind this computer was... the guy was selling it for his uncle who was the original owner. He had purchased it in the USA and put it together himself. He kept the original manual and the build instructions that came with it (which of course came with my purchase).
So now I'm a proud owner of an original Altair 8800. It is the only vintage computer I own that is older than me. Unfortunately, I won't be repairing it until the fall because I've got a million other projects planned for the next few months. When I do repair it, I'll be putting the entire adventure up on Youtube. For now, you'll have to suffice with some glorious pictures...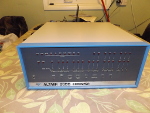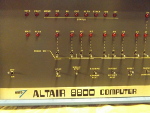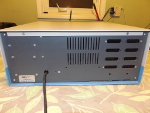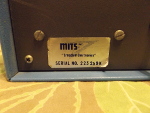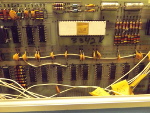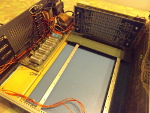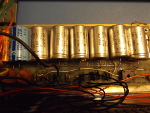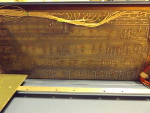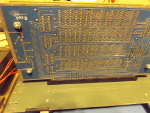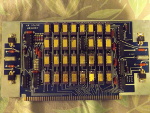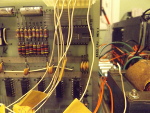 And yet again, my Coleco Adam series has been stalled, mainly from me getting more stuff that I never have time to blog about, and dealing with family services because someone reported my ex-wife to them. This year has been riddled with so many personal issues, it's unreal. Hopefully this part of crapfest 2017 is over so I can finally get back to doing the things I love.