Ho! Ho! Ho! And my balls are made of Jello! Welcome to this year's Christmas massacre, and you're gonna hate every minute of it...
Christmas With Kawai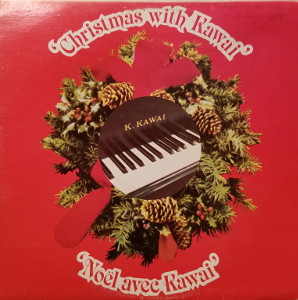 It's time to pull out your organ and slap it with your jingle balls! Nothing says Christmas like Granny sitting at the organ while everyone else drinks to make the sound more enjoyable. This album came from Kawai Canada Music, and we couldn't be any more pleased that they decided not to sing on it. It's honestly not that bad though.
Listen to Sleighride
Download the whole album.
Canadian Christmas
Jingle Bells, boogie oogie bells, disco all the way! I shit you not, those are the lyrics in the Gloria Medley.
The fine print at the bottom says, "60 singers and musicians". In other words, 60 people either got paid very little or didn't get paid anything for performing on this under-selling piece of shit. According to the cover, this thing was advertised! Where and how is anybody's guess. Throwing unsold copies at people's heads in K-mart counts as advertising.
The album was re-named "Disco Christmas Party" and had new artwork made for it. If you look at the copy I previously reviewed, you can see the original cover bleeding through the one they plastered over top. So, feel free to enjoy this one again. Well, maybe not again since I didn't post the whole thing last time, but I will this time!
Ruben Latour - Christmas Favorites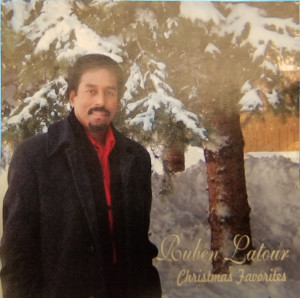 I don't like this guy! He makes me want to hate Christmas! He sounds like a cheap imitation opera guy that needs to be beaten over the head with Burl Ives' beard and buried in an igloo. Ruben put his address on the back of the album, so I'm gonna go dig up Burl Ives and have him FedEx'ed over there.
My laptop doesn't like tracks 6-14, and I can't say I blame it. I wouldn't be playing this piece of shit either if I were a computer. So because of that (and because I'm lazy), you're only getting the first track. If you would like me to set up a Gmail account to personally thank my laptop, I can do that.
Christmas Carols Choir Practice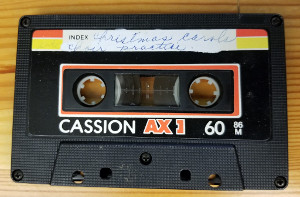 Christmas is a very happy time. Everyone's opening their gifts, people are drinking eggnog and rum, and then some asshole downloads this "album" off my blog and ruins all the magic for the entire evening.
This is a bunch of children (whether or not they're special needs children is anybody's guess), rehearsing for a Christmas concert, and when I say "rehearsing", I really mean "learn as many lyrics as you can and don't worry about hitting every note because things like that aren't important". Transferring this album into a digital format is my punishment for torturing my readers for over a decade. There are two different choir practices on each side, enabling me to burn in hell for exactly one hour. I'd rather have a lump of coal forced up my ass.
These children can't sing, they shouldn't sing, and they should never sing again for as long as they live. The whole tape is awful, but it can be yours to liven up your Christmas dinner with the lovely download links I've provided...
That's it for this year's Christmas entries! I shall be pulling something interesting out for your New Years celebration since I'm going to be stuck at Folio Cafe for another week during the holidays. Might as well make it interesting!