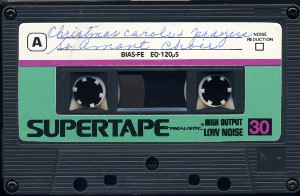 We here at Classical Gas Emissions want to wish you the most joyous of holidays. We strive to bring you only the highest quality music for your festive gatherings. That's why we're excited to bring you this wonderful recording from the beautiful voices of St. Amant.
For those of you who don't know what St. Amant is, here is a quote from their website:
St. Amant is a comprehensive resource for Manitobans with developmental disabilities and autism.
We are certain that you and your family will enjoy this Christmas album for years to come. For those who would just prefer a couple of songs, we have chosen two beautiful Christmas songs for your enjoyment, and hope that you will consider hearing the rest of the album. We are certain it will become a treasured collection of classics during the holidays.
We here at Classical Gas Emissions wish you a Merry Christmas, a blessed Christmas, and most of all a happy Christmas. We also wish you and your family the gift of health and prosperity in the new year.
Listen to Silent Night
Listen to Angels We Have Heard on High
Listen to the whole tape!