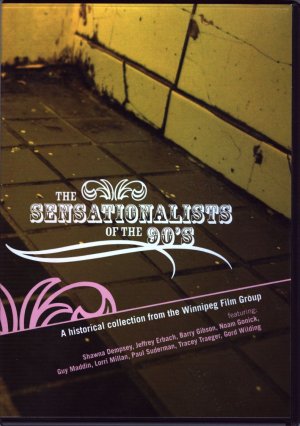 This is a nifty DVD I picked up at the Value Village called "The Sensationalists of the 90s." It's basically a compilation of apparently 'good' films that have been made by people who reside here in Winnipeg. It was still sealed when I bought it. It's really a shame that the person who owned it didn't actually crack it open and watch it. It's got a couple of extremely disturbing videos on it. To think that people in my city are THIS disturbed is actually a bit frightening.
The first video is about a guy who makes a sculpture of a little boy out of his own shit. I'M NOT KIDDING. Why on earth would ANYBODY even think of doing such a thing? I mean, I could see someone making a video about getting drunk and shitting on the hood of their neighbor's car or something, but THIS?
Anyway, it's up on Youtube. The real shame is that this will probably fit in perfectly fine with Youtube's standards for what's acceptable, while the second video would likely be removed. Why this video is called "Rapture" is beyond me. I'd be more inclined to call it "One Flew Over The Poo-Poo Nest"
The second video I'm sharing is a woman dancing and singing while dressed as a giant vulva. I'M NOT KIDDING ABOUT THIS ONE EITHER! Here's a screenshot: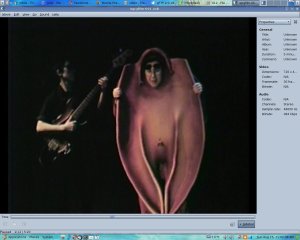 I know this would get removed quite quickly from youtube, so I have provided a download link:
We're Talking Vulva
If you find this video disturbing, don't look at me. You're the one who downloaded it!