During the summer, I seemed to have the luck of stumbling across quite a few German records. I haven't the slightest clue about German culture, but it appears that the women enjoy doing the most mundane activities while naked. Perhaps I'm living in the wrong country.
Click on the images to see the unedited versions.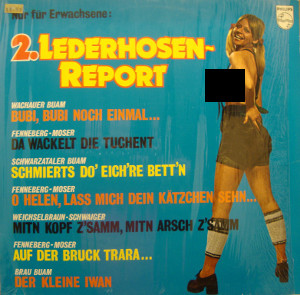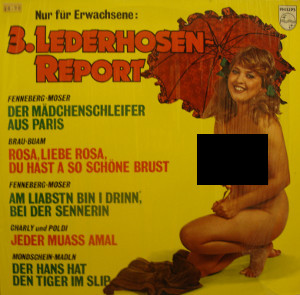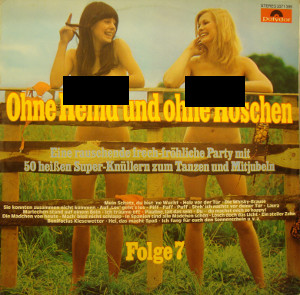 Just look at how fucking happy they are! They're nothing like all those porn magazine models making that "I'm a bitch" face. I think I'll be moving to Austria in the near future.
Two of these records are brought to you by the same company that makes universal remote controls and batteries.
I picked one song off the 'naked lady with the umbrella' album, simply because it had yodelling in it.
Listen to Yodelling German Guy
On December 17th, I'll be doing a Christmas special on Amateur Hour. You should book your vacation time now so you can fly down to Winnipeg and listen to 95.9 FM at 5:00!