Nobody should ever get me as a wrong number. EVER.
This is one of the worst things I've ever done. I probably shouldn't have done it, but the opportunity was there, and I just had to take advantage of it.
I was training a new guy at work who had just received his work phone. While I was helping him with something, he received a text message...

He smiled and showed it to me. We both pondered over this text message for a while. He was thinking of telling her she had the wrong number, but of course I convinced him otherwise. He let me have his phone, and I wrote a simple response to her. After that, he got another message. Things got a bit more interesting. The best we could figure is this person is an acquaintance of the guy who quit his job a couple of months ago. Repercussions? None! Fuck it, I was gonna have some fun with this!
So throughout the day, he was getting me to respond to her text messages. Enjoy!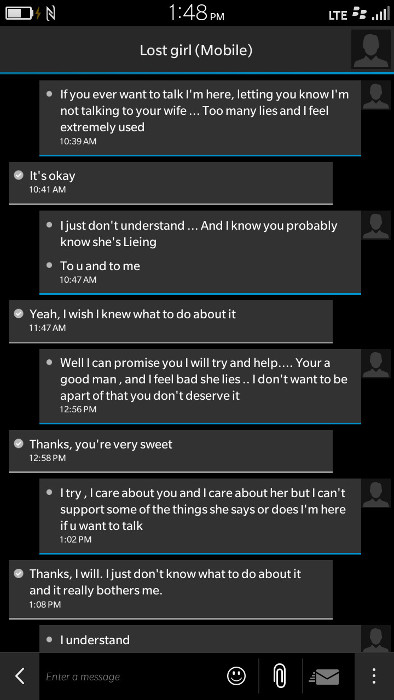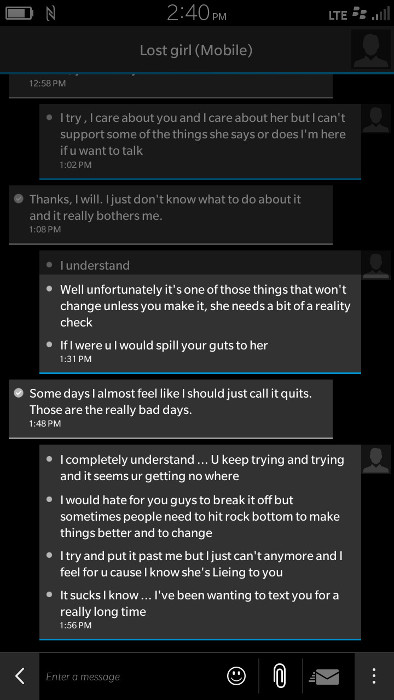 My co-worker thought I'd blow it with what I sent next. Nope!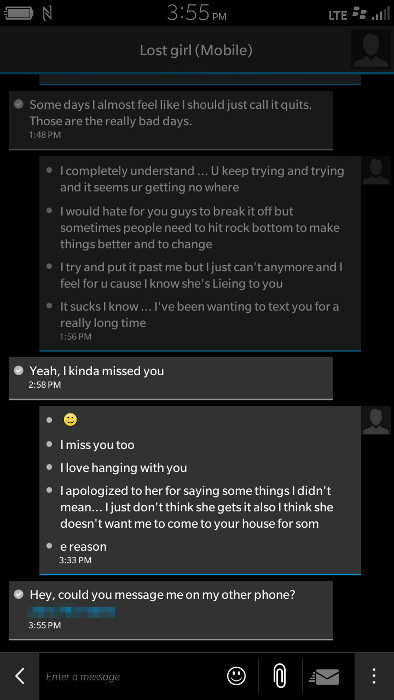 At this point, it was the end of the work day and I wanted to continue messaging her, so I sent her my number. The screenshot below was her continuing to text my co-worker's phone.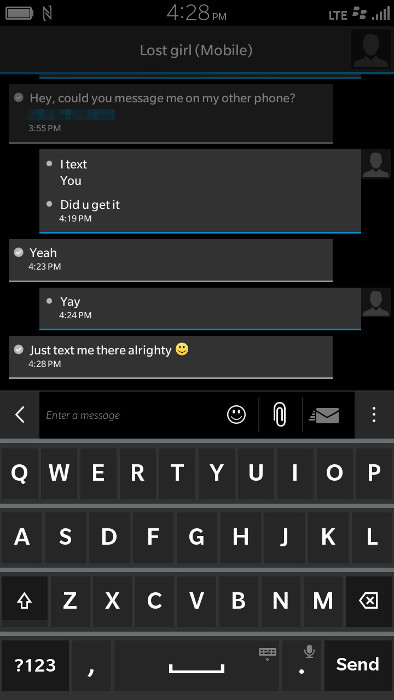 And now, here's my phone...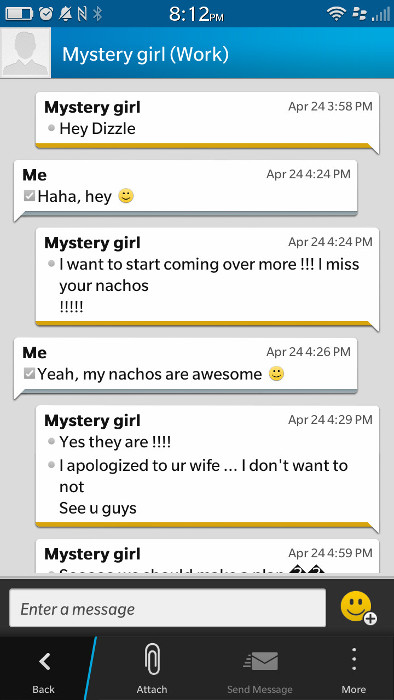 Shit... She apologized to my wife. That's not good! I knew I had to end it at this point.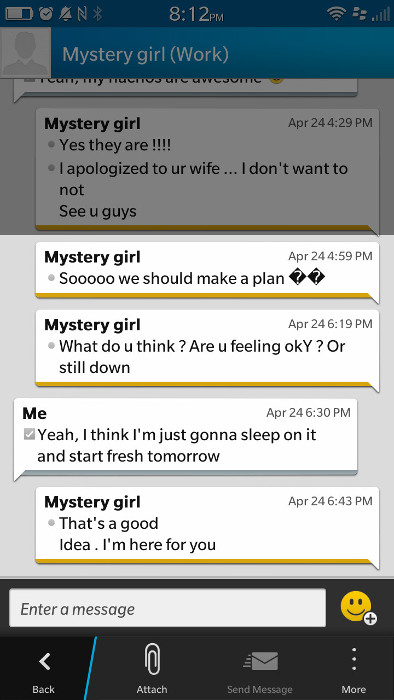 I haven't heard from her since. I have no clue if she found out she was messaging a total stranger or what, but this was certainly fun while it lasted!