I recently saved another lot of computers from the big bad computer 'recycling' depot. As you may recall, they just take whatever they want out of the computers and then toss them in the dumpster.
Anyway, I got an Apple Power PC in this lot. When I got it home, I noticed that some of it was missing. Instead of a motherboard, the previous owner stuffed in a little note: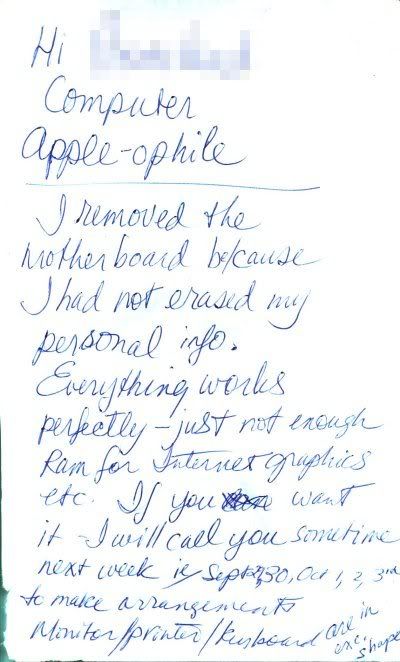 Unfortunately, they left the hard drive inside!
Since the motherboard is gone, I have no way of browsing this hard drive on the original machine. So, I took out the hard drive (which in this case was an IDE drive) and tossed it into a PC. I fired up a Linux live CD, mounted the drive, and I'm now able to see all the goodies included on it!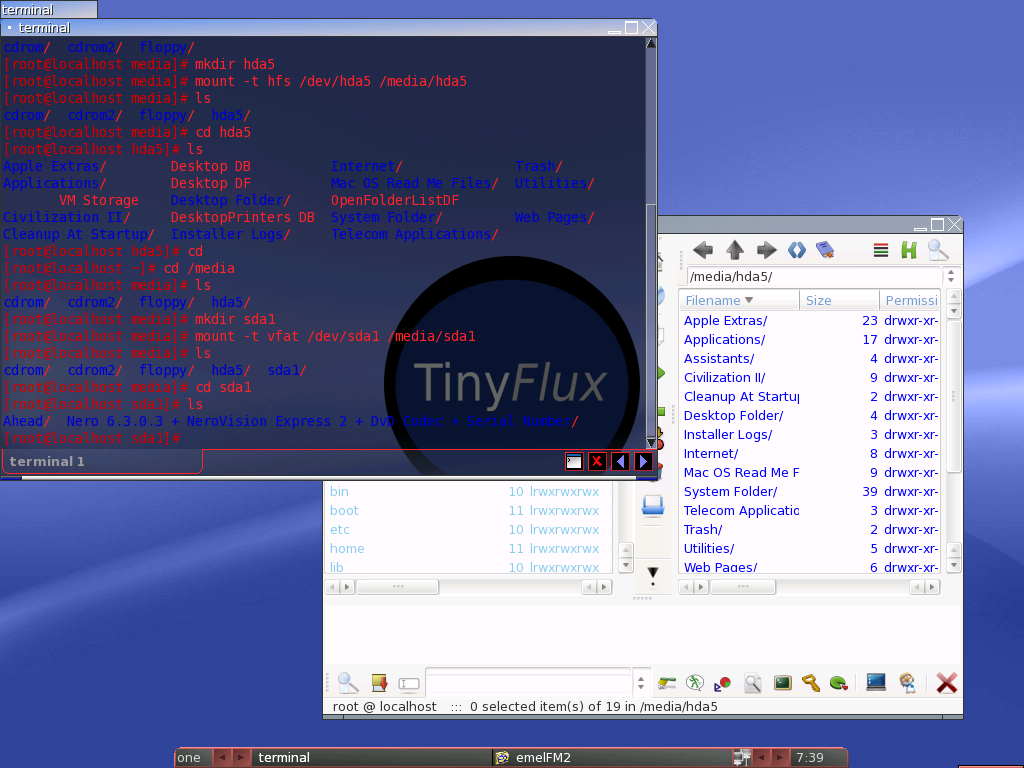 So far, it doesn't look like there's anything worth taking. Oh well, one of the other PCs was quite fruitful with data, so I'll be posting some goodies off that once I'm finished with the Kacey Beach PC.