Here's a couple of random pieces of paper I found...
Worship Satan
Way back when I was in High School, I found this sitting on my desk just after I entered the class room.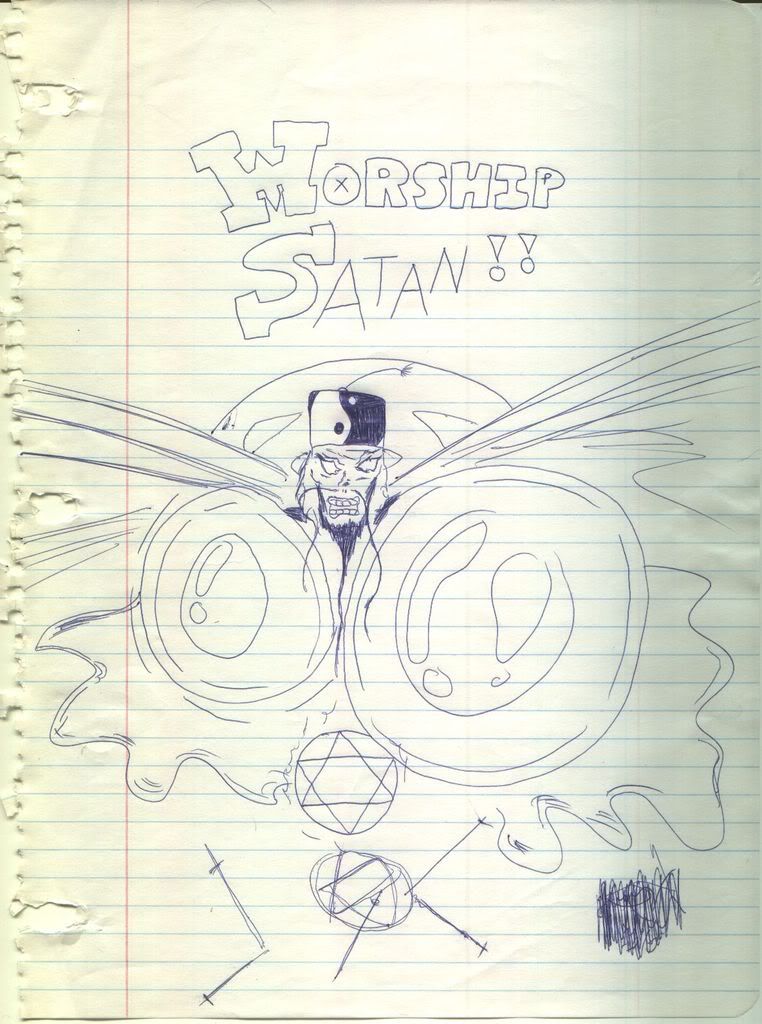 Letter to Mel
I found this one while on a walk one day. Sounds like Matt was looking for some pity.