Many people were shocked when the news hit the headlines that Whitney was dead. For those of us who grew up in the 80s and 90s, we're surprised that it didn't happen sooner.
Regardless, everyone's got Whitney fever, and so I figured I'd do all my readers who are Whitney fans a huge favor (or disfavor if you will). I dug through my piles of cheap imitation albums and found four Whitney Houston songs that were done by studio musicians solely to make money off Whitney's name and fame.
My ability to judge these cheap imitations is somewhat retarded by the fact that I'm not what you would call a Whitney Houston fan, so I will leave these up to you to judge for yourself. Please let me know how awful they are in the comments. Here we go...
Click the song titles to download.
40 Super Hits of 87 Vol.1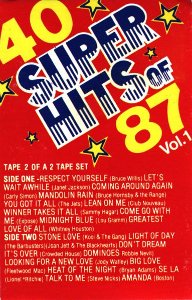 Greatest Love of All
I bought this two tape set new back in 1988. It cost me six bucks at Woolco. I got fucking ripped off because I didn't know it at the time that these were cheap imitations. Regardless, there's lots to hate on these two volumes.
Today's Power Hits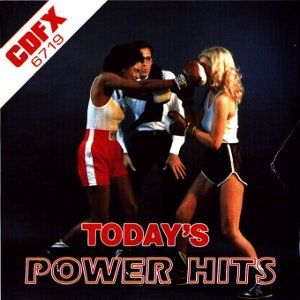 I Wanna Dance With Somebody (Who Loves Me)
I originally bought this on Cassette, again at Woolco new for $2.99. This time, I most certainly knew that these were not the original artists because there were no artist credits given on the cassette. A few years back, I surprisingly found a copy on CD.
This Whitney track is also on the other cassette of 40 Super Hits of 87 Vol.1, but I believe it's the exact same recording. The CD was just faster to transfer to MP3.
Rock Calendar '91 Vol.1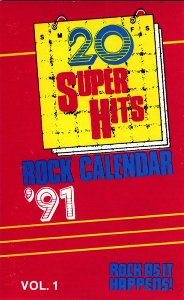 Miracle
I purchased this cassette new at K-Mart for $2.99. If anything, this is my most favorite cheap imitation cassette that I own. Some of the versions on here are atrocious, but some of them are surprisingly similar or even better than the originals (like the Amy Grant song). This cassette clocks in at around 90 minutes, so you get an hour and a half's worth of studio musicians!
Drew's Famous Wedding Songs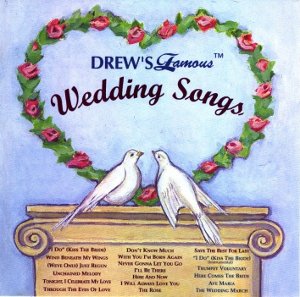 I Will Always Love You
I bought this CD today at the thrift store which is what gave me the idea to make this post. Drew's Famous CDs piss me off. He seems to take pride in these songs being cheap imitations, but they're fucking garbage. He even digitally autographs the back of the CD case as if he's your best buddy. Fuck you, Drew. You're not my buddy. Neither was Whitney Houston.
For those who even think to bring this disc to their fiancee for the wedding, she will throw the CD and her engagement ring at you. Quit trying to save a buck with Drew's Shitty Fuck-Crap, this is your wedding for chrissake!
I was thinking that it would be nice to put up a cheap imitation of Bobby Brown as well, but that loser didn't have big enough hits to warrant a cheap imitation. That's when you KNOW your music career was shit.
Anyway, see you on the other side of death... which would probably be life. I think...