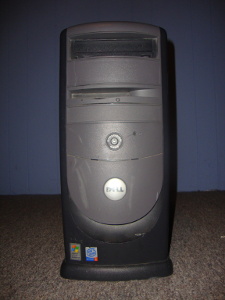 When you throw away your computer, you should probably format the hard drive first. If you don't, your contents are likely to end up on Classical Gas Emissions, and that's exactly what's happening in this entry.
First, I must tell you that in the 7 years I've been writing this blog, I've never had more fun putting together an entry than I did with this one. Every bit of putting this content together was fun and enjoyable!
So what did I find?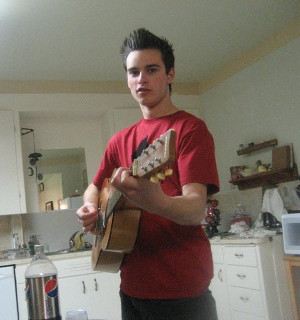 This computer belonged to a guy named Kellen Guilbault, who I may add is a fantastic guitar player. Kellen recorded a whole bunch of songs, many of them being classic rock covers. These were all multitrack recordings that were made with a piece of software called Cubase.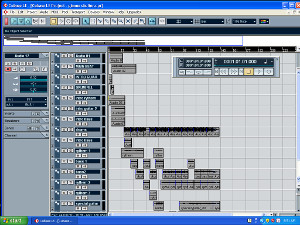 I initially found a handful of poorly mixed songs that were in various stages of completeness. After the excitement of finding these, I dug around in the .wav files sitting in the software's default recording folder and found more hidden gems, totalling over 80 minutes of "music".
Now although Kellen is a damn good guitar player, that's pretty much all that's enjoyable about these recordings with a few exceptions. The timing is off, many of the tracks were recorded with a cheap microphone, and Kellen isn't a very good singer. For a couple of songs, he sought out the aid of a female singer (name unknown) who does a better job. I also believe that Kellen's brother Marc is the one playing the drums.
After gathering up the songs, I transferred them to my own PC and put them into my preferred choice of multitrack software:
Multitrack Studio
. I remixed them and put some much-needed effects on the tracks. I could have fixed many of them with extensive editing, but editing is tedious and I would have to send Kellen a bill for my time (I found his address on his resume). Plus, the songs are extremely entertaining in their original sloppy, out-of-sync form.
We've got a bunch of Led Zeppelin covers, a couple of Stones and Beatles songs, and a handfull of other well-known classic rockers. There's also a few of Kellen's originals in this collection. The quality of the songs is all over the place, ranging from excellent to down-right-fucking-awful.
The best ones here are Kellen's "Song Zero", Neil Young's "The Needle and the Damage Done" and The Rolling Stones' "Gimme Shelter" which lacked vocal tracks, so I sang them all and mixed them in. This is the only song I did editing on, since there was a bar missing which rendered the song useless for recording the second verse of vocals.
The worst ones are "You Shook Me All Night Long" and "House of the Rising Sun". They're absolutely atrocious renditions.
Since I did such a fantastic job remixing these songs, I Christened the collection with the name "Polished Turds" and made a nice album cover using a couple of photos I found on the hard drive.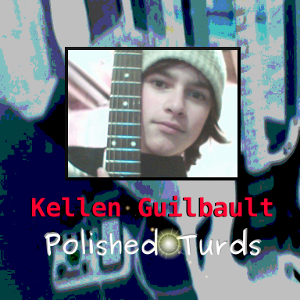 Here's some options for your enjoyment:
Download the entire collection!
(You WON'T be sorry)
Listen to "While My Guitar Gently Weeps"
Listen to "The Wind Cries Mary"
If you're wanting to know how much I improved the sound, feel free to hear the
original mix of "While My Guitar Gently Weeps"
.
And that's pretty much it!
On September 24th, I'll be making another appearance on Amateur Hour. In the next couple of weeks, I'm also planning on releasing the album I recorded, so there's lots of exciting things coming up! Stay tuned...