We're gonna have a Holly Jolys blog entry! The Village Connection thrift store is usually lacking in anything interesting, but at least their prices are good.
From The Moon - The Cyclist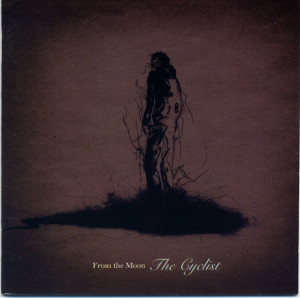 When there's nothing notably weird in the music section, I start grasping at anything that doesn't have much professionally going on. This album has a bar code, so that means something was done professionally, but not much else. Guess what? It's not too bad! It's a bit mellow in spots, but it's at least somewhat enjoyable. The first track is the best one on here. Things can get a bit stale as the album goes on, but it's still not awful. The band's website is dead and I can't find shit about them online, so I went to the Wayback Machine for some info.
The music is apparently in the "space folk" genre which I didn't know was a thing. They appear to be from Winnipeg and this is their first album. They appear to have put out at least one more album, and then the band just kinda fizzles into nothing. Why is it that the decent bands have such a short lifespan, but no-talents who pump out horrid garbage seems to live on forever? Anyway, I'm giving you a track from this one solely because you deserve something good once in a while.
The Mason Rack Band - Show Me Yours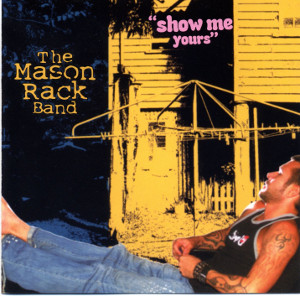 No thanks, I haven't dried it off yet.
This one isn't all that horrible either. I swear, I tried really hard to find some pure garbage at this thrift store! Anyway, these guys are from Australia. The singer sounds like he's part werewolf and has just finished enjoying a 20 pack of Du Maurier cigarettes. The audio is very compressed (which I hate) and the band scribbled all over this CD (which makes it $0.25 more valuable). According to their website, the band is still around. They've released five studio albums, two live albums, and a greatest hits album (which is kind of redundant).
Debra Barratt - Three Little Soldiers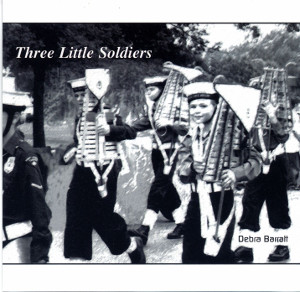 When you buy a CD with only one song on it, it needs to be the best fucking song you've ever heard. Luckily, this CD has TWO songs on it; the second one being a distorted version of "Last Post" played on the trumpet. According to the back, this CD was "created in remembrance of, and in tribute to, our Veterans and their families." Does that mean that every veteran has heard this CD? The song "Three Little Soldiers" is kind of a miserable listen. For the record, I have nothing against people writing songs in tribute to our veterans, but could you at least make it half-fucking-good? I can't imagine anybody getting much replay value out of this thing. Proceeds from this CD went to the Navy League of Canada. Why not just give them the money instead of getting a hunk of plastic containing one shitty song that you're just going to throw in the trash?
Listen to Three Little Soldiers
The Crew - Just As We Are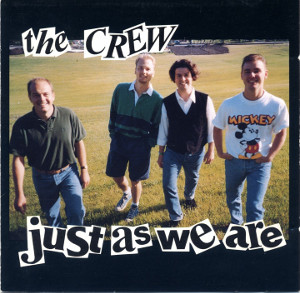 The D*sney company needs to sue the fuck out of these guys due to Mickey Mouse being clearly represented on the album cover. Speaking of Mickey Mouse, this is some of the most Mickey Mouse Christian music I've ever heard. The way they look on the album cover is exactly how they sound... Lame, lame, lame, and lame. They're essentially a shittier version of the Spin Doctors who sing terribly written Christian songs. Little miss can't be listening to this crap for very long.
Listen to Great Is Thy Faithfulness
This is the musical high point in the Junq Tour, as there's not much to loathe here. But don't worry, we'll be falling off that hill very shortly. If you'd like to hear a sample of what's coming your way, you can check out my appearance on Amateur Hour. You can listen to that here while I prepare the next entry which will be sure to make you cry.