I'm currently in sunny Ashern, Manitoba, writing to you from my motel room! There's free WiFi with the motel room I'm staying in, but I'm not using it. Take a look: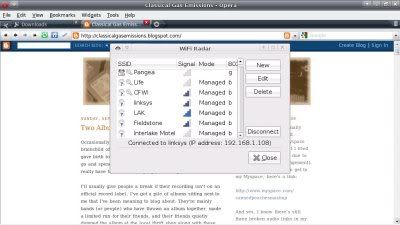 Yes, I'm connected to 'linksys'. In other words, I'm
borrowing
a neighbor's bandwidth.
There's other places that I can connect to, so I'm gonna play around a bit and see if I can find any shared folders I can browse. Wish me fun!