Ah yes! The Junq Tour is back in full swing! Well, not really since I'm scheduled to visit some really shitty locations this spring. The Thrift Store in Dauphin is a woman's clothing closet in a stinky basement, and I'm liable to get killed if I enter a Thrift Store in Norway House (assuming any exist out there). So enjoy this post for what it contains. It may be the only Junq Tour post until the fall.
While in Gimli, I was able to purchase one LP and three "interesting" CDs, and you all know what I'm talking about when I say "interesting", right? Yeah... Well, there's something VERY special about each of the CDs. Every one of these artists has some sort of disorder. Mind you, most of the albums I post are by artists with one disorder in common - they can't sing.
Anyway, let's meet our special artists, shall we?
The Projection Company - Give Me Some Lovin'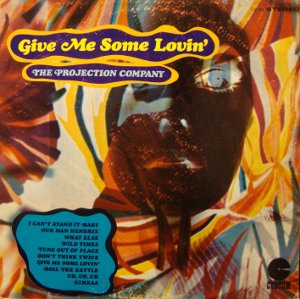 I really wasn't sure what to expect when I bought this album. It's got a psychedelic chick on the front cover and contains songs such as "Our Man Hendrix" and "Uh, Uh, Uh." I thought it may be the usual bunch of shitty studio musicians doing bad covers, but it's not that at all. It's an actual band from the 1960s who seemed to do a one-off shot on the "Custom" label and recorded their own psychedelic album. The vocalist only sings for about half the album, and sits there smoking a bong and tripping out for the other half.
This album is apparently from 1967, and it's actually pretty decent. Here's their cover of "Gimme Some Lovin'" entitled, "Give Me Some Lovin'"
CLICK HERE TO LISTEN!
Raymond Allan Kuran - Spirits Lost + Found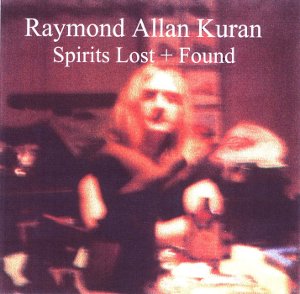 Here's a riddle... What is the first thing you should do when you finally beat drugs & alcohol and become sober? Record an album! At least, that's what this guy seems to have done.
The cover picture didn't seem to turn out right, and the CD is autographed by Raymond and his entire extended family. Why????
Honestly, this CD isn't really all that bad. It borders on the line of country and rock music, mainly because Ray doesn't sing with a wad of toffee in his mouth, and he's a half-decent songwriter.
Feel free to listen to the song "One Night Stands".
Courtney Smith - Perfect in His Eyes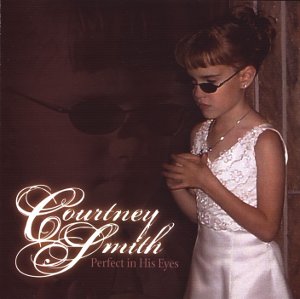 Courtney was born with
Retinopathy
and is pretty much blind. She was also born
tone-deaf
. So, here's another riddle... What is the best thing to do when you're born with two disabilities? Record an album!
From the crappy original "Dynamite" to the crappy cover of "Walkin' After Midnight", Courtney belts out pain through your speakers. It's really not her fault she can't sing. I mean,
listen to my compilation album
I recorded when I was Courtney's age. Well, at least I can laugh at those. Let's hope Courtney can listen to this coaster when she's my age and laugh her ass off too.
While we wait for Courtney to grow up, Here's a couple of tracks off this thing. I'm replacing Tonia & Donna's crummy version of "The Rose" in my Jukebox with Courtney's painful version. Also, I'm putting up "Suds In The Bucket" for you to "enjoy". I hear this song butchered all the time at the karaoke bar, so this is nothing new.
The Rose
Suds In The Bucket
Colby Nargang - If I Can Dream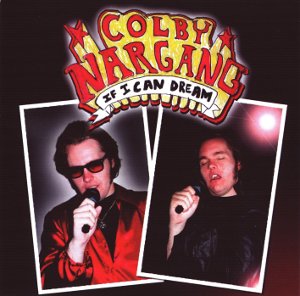 Yet another riddle for you... What should you do if you think your greatest talent is imitating Elvis Presley and Roy Orbison? Record an album!!!
According to Colby's website, he was born with Williams Syndrome. He also recorded this piece of crap in Branson, Missouri - the same place that the
Singing Sexegenarians
recorded their hit tape! Personally, I think that Colby sings more like Kermit The Frog with a stuffy nose, driving down Highway #2 in a car with no shocks.
The album cover shows Colby demonstrating his two personalities: Colby with sunglasses, and Colby without sunglasses. But now I'll shut up and let you hear Colby do what he does best. Here he is, performing his famous Elvis Presley medley. Also, if you dare, check out how well he does my favorite Roy Orbison song entitled "Let Me Be There".
Heartbreak Medley
Let Me Be There
And that's it for this edition of the Junq Tour. Hopefully I'll get another trip through Ashern or Neepawa where the pickings are far from slim.