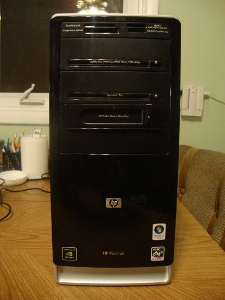 It's been a long time since I posted the contents of a PC I found. I can't remember if it was in the trash or abandoned by the computer recycler, but I don't think it's more than five years old with the most recent files being created in the fall of 2010. When I got it, it didn't power up. I switched out the power supply and like magic, it turned on and let me into this family's world of photos and videos.
The methods of pulling files off PCs I find vary with hardware and operating systems, and because this one is fairly new, I was able to easily transfer the files over my LAN. The most frustrating part of compiling this collection of stuff was dealing with the multiple and sometimes unusual video formats.
But here it is... A lovely collection of the best of what I found on this PC. I hope you enjoy it!
Click Here to Check It Out!