Jingle Bells, Nissan Sells
Kevin and Marg Harcourt!
Echoes of Glory, I'm so sorry,
And family time with Bort!
HEY!

Echoes of Glory - Joy To The World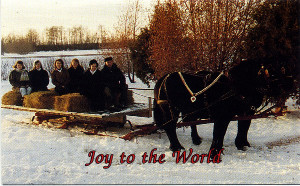 Let's all gather around the Christmas tree and admire all the silver shit streams dangling down as we listen to one of the better acts to visit the Steinbach recording studio. Seriously, these songs aren't too awful, although there is still a ban on drums at the studio. It also appears that Silver Streams upgraded their recording equipment from a shoebox tape recorder to one of those Tascam 4 track recording thingies. Although the performances aren't a mess, the mix is kinda weird.

The song (or story) "The Cobbler's Dream" is kind of fucked up. The cobbler goes outside to gather green balls to decorate the Christmas tree. Green balls of what? Shit? He also feeds Jesus relish, because we all know our Lord and Savior loves relish.

Listen to Mary's Boy Child
Listen to The Cobbler's Dream


Kevin & Marg Harcourt - A Country Christmas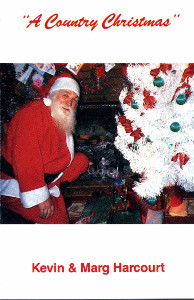 I touched on the fact that The Harcourts recorded a Christmas album here, but I finally found an actual copy of it. This is probably the rarest Harcourt album since I see every other fucking lousy cassette they've ever recorded all the time.

We can see on the cover that Kevin's creepy uncle is drunk by the fireplace again. Better not get too close there buddy, or your breath will set you ablaze! Kevin must have had a few as well since his guitar playing isn't too good on here.

Listen to Silent Night


Bert Wytinck, Family and Friends - Merry Christmas From Our Family To Yours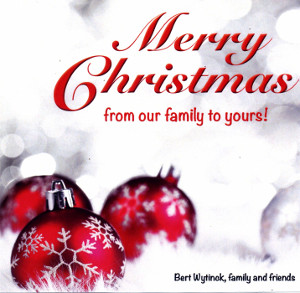 Bert returns to Classical Gas Emissions with a Christmas album! I covered one of his albums here. This time, he chose to make an unnecessarily long album (and band) title, just to give my hands a bit more carpel tunnel.

There are sixteen fucking songs on here, and they're all extremely stale performances of your favourite Christmas tunes. The entire album plays like it's on Benadryl. I'd advise that you take some yourself so you can sleep through this one.

Listen to Run Run Rudolph
Listen to Santa Claus Is Coming To Town
Listen to Baby, It's Cold Outside


The Nissan Night Before Christmas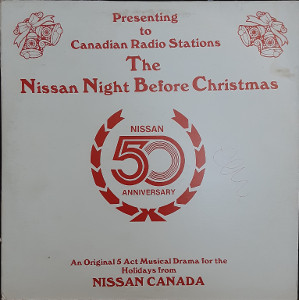 What better way to wrap up this year's Christmas entry than with a double album containing a shameless automobile sales promotion! This thing was apparently sent to radio stations, but who knows if anybody even played this piece of shit.

You get a weird ass Christmas story narrated by some guy who's probably a car salesman. The villain in this story is some company called "Trans-Global Amalgamated". I wonder if this company had anything to do with that?

Ever hear the song "Don't Cry Joe"? How about the story of the Christmas spider featuring a cameo appearance by Jesus? Or how about the burning carving of baby Jesus that burned down a small town and killed a young boy? You get them all here! Great fucking album!

Listen to Don't Cry Joe
Listen to The Christmas Spider (featuring Jesus)
Listen to The Death of Juan
Download the whole mess!
After Christmas, we'll get back to posting Junq Tour reviews. There's a ton more to cover, so we'll see you soon!