If you are offended by anything of a sexual nature, then you shouldn't be reading my blog. Please leave now.
.
.
.
.
.
.
...Now that we got rid of all the pussies, let's continue...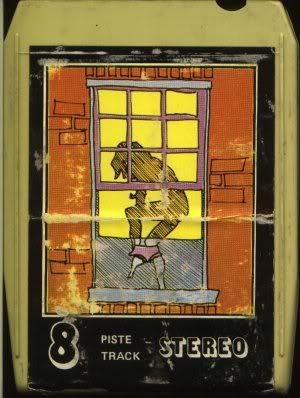 "Group Therapy" is a fun album I picked up a few years ago. It was just sitting out in the open on a shelf with other 8-tracks by Perry Como, Nana Mouskouri, and the Village People. When I saw the title, I picked it up with curiousity. Here's what's on the back of it: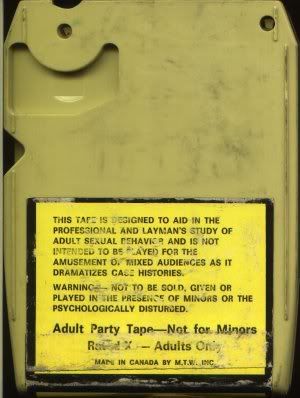 Naturally, I bought it. Turns out it's a "stag album" from the 1970s. It's probably the funniest tape in my collection!
These tapes are a bit difficult to find. This is the only one I've ever seen in real life. There are others out there, and 8-track heaven has a small page devoted to these tapes. You can check them out if you
click here
.
Now, I'll shut up and let you listen to some of the album
CLICK HERE (if you're over 18 and not psychologically disturbed)