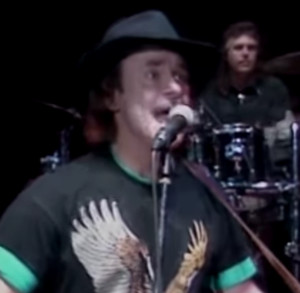 Joey Gregorash first entered my life back in 1987 when he was hosting the TV show "S'kiddle Bits". I was in the perfect age group (9 years old) to be part of the targeted audience. It was a live local show in Winnipeg which was broadcast at 12:00 every weekday, which I would watch when I came home for lunch. Little did I know at the time (or even for years afterwards) that Joey had a much more expansive set of talents and history.
In 1964, Joey started off as a drummer in a band called "The Mongrels". After the original singer's mom pulled him from the band, Joey took over vocal duties. The band released four songs on Franklin Records between 1968-1969.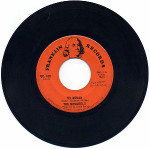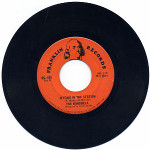 Listen to My Woman
Listen to Sitting In The Station
Listen to Funny Day
Listen to Good Good Man (Death of a Salesman)
Joey quit the band in 1969 and decided to pursue a solo career, and the Mongrels continued on without him (and totally sucked ass).
Joey began releasing singles for the Polydor label, his first one being "Tomorrow, Tomorrow" (more on this later).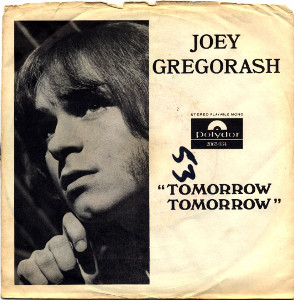 Joey eventually released his first full length album "North Country Funk" along with the single "Jodie" which became a huge Canadian success, and rightly so. The song kicks ass. He eventually ended up with another hit from the album, a cover (and in my opinion a better version) of Neil Young's "Down By The River" which earned him a Juno award. If you're going to buy any of Joey's albums, North Country Funk is the one you should get. It's a very enjoyable album.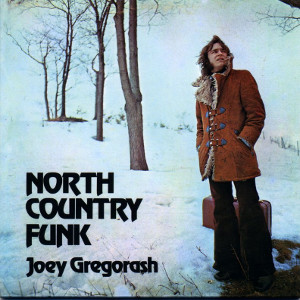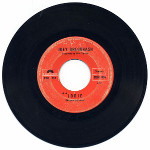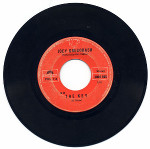 Listen to Sugar Ride
Joey's follow up album came a year later titled "Tell The People". Although the songwriting is still good, the production work is garbage and the entire album sounds very dated. To help boost sales, Polydor plopped the song "Down By The River" on this album as well, albeit the edited single version. The album didn't do as well, and Joey ended his recording career and pursued other projects, mainly in radio.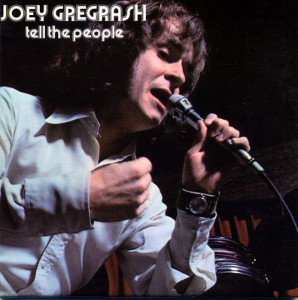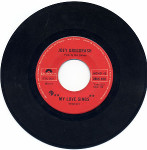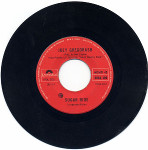 Listen to Take The Blindness
In 1987 (possibly late 1986) Joey started hosting a live family-oriented television show called "S'kiddle Bits", essentially filling a gap that was left by Bob Swartz (aka Uncle Bob / Mayor Bob) and his TV shows "Archie Wood & Friends" and "Funtown" (I posted his albums
here
,
here
,
here
, and
here
).
S'kiddle Bits showcased local talent, local events, and humorous educational song parodies and skits. It was a lot of entertainment packed into half an hour! Joey was usually seated on a set that was dubbed "the attic" where he would relay information, broadcast birthdays, lost pets and answer callers trying to guess the "whatchamacallit" for a prize.
Listen to Ice Maker (parody of "Day Tripper" by The Beatles)
Listen to the Anti-Smoking Song (parody of "When The Going Gets Tough" by Billy Ocean)
Joey also apparently autographed copies of The Minipops' Magic Jukebox, which according to the episode I posted, he gave away on his show. The only reason I know this is Joey's autograph is because I had met him at The Red River Ex where he was signing autographs. I unfortunately no longer have mine, but his autograph was unique enough to remember.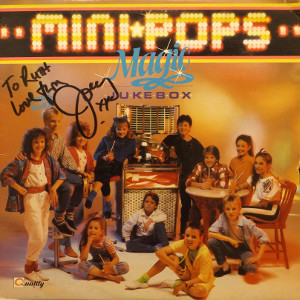 Download the Minipops Magic Jukebox album!
While Joey was busy with S'kiddle Bits, he accidentally ended up with a hit song. He had recorded a limited 45 RPM pressing of song called "Love Will Bring It Together" as a charity fundraiser for the Children's Hospital. (The S'kiddle Bits theme song is directly derived from this song.) For a B side, he had previously re-worked a version of his song "Tomorrow, Tomorrow" which was called "Together (The New Wedding Song) which he performed once at a friend's wedding. A local radio station had a copy of the record and decided to play the B-side. Requests came pouring in, and the popularity of the song spread across Canada. The song absolutely deserved to become a hit. It's well written, well, produced, catchy, memorable, and is a staple for weddings in Canada.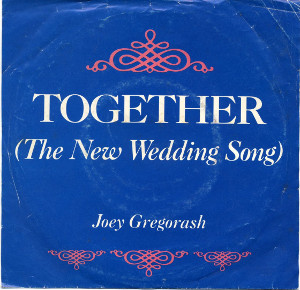 To my knowledge, there are two versions of the song in existence. The originally released Canadian version from 1984, and a remixed US version from 1989.
Listen to Tomorrow, Tomorrow (the original incarnation of "Together")
Listen to Together (original mix)
Listen to Together (remixed version)
Listen to Love Will Bring It Together (the original A-side)
In 1991, Quality Records released a compilation called "The Wedding Album: Songs that Say "I Love You"". From the look of it, it was just an excuse to release the song "Together" on compact disc. However, there are three other recordings by Joey on the album, two of them being cover songs. The cover songs seem have a lack of enthusiasm from Joey, and I wouldn't blame him. They're not very good covers. I also wouldn't exactly classify Roy Orbison's "Only The Lonely" as a wedding song. The song "Let's Go Home" is decent enough though.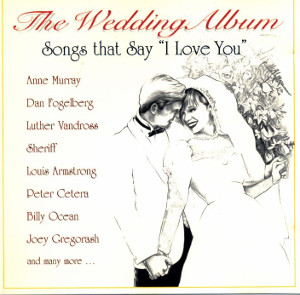 Listen to Can't Help Falling In Love
Listen to Only The Lonely
Listen to Let's Go Home
However, Joey's enthusiasm returned in 1991 with his final album to date entitled "Bop & Rock with Joey". The album is aimed at kids who enjoyed watching S'kiddle Bits, although it only contained (to my knowledge) one song from the show which was "I Just Want To Play Hockey". The version on Bop & Rock is a re-recorded version, and in my opinion inferior to the one used on S'kiddle Bits.
Bop & Rock consists of both cover songs and original material. The album, although directed at children, is more than tolerable at a musical standpoint. It seems that Joey is always at his best when doing things for the benefit of others, namely children and charities. However, I don't think the album sold very well due to it being released at the tail-end of the S'kiddle Bits run. Copies are hard to come by.
Listen to Rag Doll
Download the entire album!
To my knowledge, there are three different versions of "I Just Want To Play Hockey". There's the original S'kiddle bits version, a version on "Bop & Rock", and a version released on the "Hockey Rock" compilation which was a fundraiser for "Winnipeg Jets Goals for Kids". All three have slightly different lyrics (and if you listen to them, you'll hear why).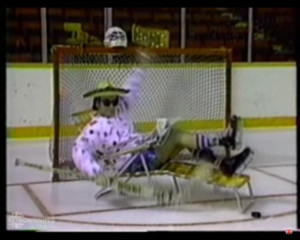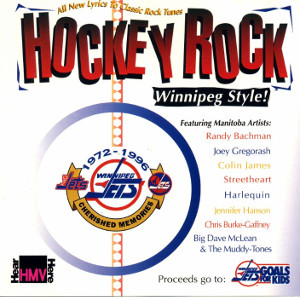 Listen to the S'kiddle Bits version
Listen to the Bop & Rock version
Listen to the Hockey Rock version
S'kiddle Bits was eventually re-named "Hi Noon", was given a country & western theme, and had some dog puppet thing added in, all of which in my opinion ruined the show's initial family-oriented cozy charm. The show was cancelled a year later and replaced with something boring.
Joey still works locally in the entertainment industry. The last time I saw him was introducing the band "The Ventures" when I went to see them live at one of the local casinos.
Anyway, I hope you enjoyed this collection of rare and odd things that I've spent years collecting. I used to have more clips from S'kiddle Bits such as "We'll Take Your Garbage In The Morning (parody of Angel of the Morning by Juice Newton), "Call On Me Cause I Know My Wires" (parody of Play With Fire by The Rolling Stones), but unfortunately the videotape disappeared a long time ago. What you see is what I own, and I still wish I had more. Joey's first two albums are currently in print, although expensive and a bit hard to find, which is why I kept my samplings from these recordings minimal. If you like what you hear, please purchase these items. To my knowledge, everything else is out of print, hard to find, and I may be the only one who owns copies of some of this stuff. (Did I mention how pissed off I was when the CBC used the Bus Driver song from someone else's youtube channel? I angrily messaged the guy and he took it down, but I'll never gain back the views he stole.) If you're aware of something that is back in print, please send me an email so I can link to it. Good artists deserve money!
I have a lot of respect for Joey. The guy made a living doing all the things he enjoyed... Unlike this blog which I enjoy doing but pays me nothing. May he have many more good and enjoyable years ahead of him! There's a bit more information on his site, which you can visit
here
.
And fear not, there shall be a slew of posts coming your way as I finish documenting the 2017 Junq Tour!